Meet Our Team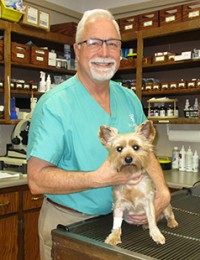 Larry W. Hamilton
DVM
Education: Oklahoma State University
Hometown: Mustang, OK
Pets: 2 dogs Rosie and Bullet, 3 cats MJ, Thing 1 and Thing 2 and 1 horse Trezure
Dr. Larry Hamilton graduated from Oklahoma State University in 1978 with a Bachelor's degree in Animal Science. He then graduated in 1981 with a doctorate degree in Veterinary Medicine. He worked at various clinics until he founded Honor Heights Veterinary Clinic in 1986. It has certainly been quite an experience watching the clinic grow over the years. He enjoys practicing general veterinary medicine and surgery, especially with a dedicated and caring team who are always looking to improve their clinical knowledge and skills. His family includes his wife Debby. They have two children, Katy and Matt. Katy and her husband Jesse have one child together. Matt and his wife Nicole have a baby girl on the way! Dr. Hamilton also shares his home with his wife Debby, 2 dogs, Bullet and Rhett, and 3 cats, MJ, Thing 1 and Thing 2.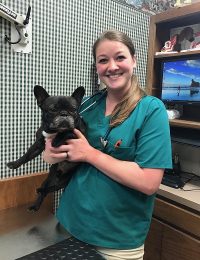 Laura Jacobson
DVM
Dr. Laura Jacobson, from Broken Arrow, OK, received her doctorate in veterinary medicine from Oklahoma State University in 2014. She practices mixed animal medicine and surgery, and has a special interest in small ruminants and swine. She is a member of the American Veterinary Medical Association, the Oklahoma Veterinary Medical Association, and the American Association of Small Ruminant Practitioners. Dr. Jacobson lives with her husband- Colby, son- Archer, and daughter- Briar, in Warner, OK. They share their home with a horse named Patches, a Frenchie named Alby, a Great Pyrenees Mix named Gibson, a Pomeranian named Pumpkin, and 5 cats: Minnow, Crow, Owlette, Meko, and Nemo. Dr. Jacobson loves to be outdoors. Hiking, fishing for sand bass, and bow hunting are some of her favorite things to do, but she never turns down a good movie or game night!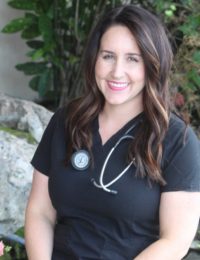 Kristen Rivers
DVM
She is a member of the Oklahoma Veterinary Medical Association, American Veterinary Medical Association, Tulsa County Veterinary Medical Association, Association of Avian Veterinarians, Association of Reptilian and Amphibian Veterinarians, and the Association of Exotic Mammal Veterinarian. 
Dr. Kristen Rivers graduated from the University of South Florida in 2008 with a bachelor's degree in BioMedical Sciences and a minor in BioMedical Physics. After graduation, Dr. Rivers began teaching at a local high school in South Florida, working toward her master's degree in BioMedical Sciences. Her continuing education was for the fulfillment of working toward her dream job of becoming a veterinarian! In 2010, Dr. Rivers moved from Florida to Oklahoma to start her new adventure! In 2014, Dr. Rivers got accepted into the Class of 2018 at Oklahoma State University Center for Veterinary Health Sciences and she never looked back!
She is a general practitioner who loves all aspects of veterinary medicine and surgery! She enjoys soft tissue and orthopedic surgery, internal medicine, cardiology, dentistry, ultrasound, and reproductive medicine. She has a special interest in exotic and wildlife medicine!
Dr. Rivers loves spending time with the animals on their ranch. She loves being outdoors and you can likely find her either working in her flower beds/ garden or at the barn with her horses. She enjoys meeting new people and will always be excited to meet you and your fur babies!!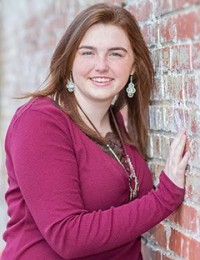 Cara Allen
Hometown: Ft. Gibson, OK
Pets: 3 dogs and 1 Cat - Mikey, Scooter, Percy the dog, and Winston the cat
Cara joined Honor Heights Veterinary Clinic in September of 2014 . Cara is one of our kennel technicians. She is responsible for patient nutrition, monitoring and exercise; bathing and grooming services; and hospital laundry. Cara plays a key role in making sure our sick, hospitalized and boarding patients are cared for with love, compassion, and the best possible care while away from their family members. Cara closely monitors all patients checked into our clinic and reports any concerns or abnormal behavior to the veterinarian to be addressed. Cara enjoys spending time with family and friends. Cara has several pets of her own, including Winston the cat, Percy the dog, and Remington the dog.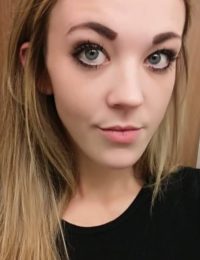 Casey Johnson
She found her passion for animal care when she was attending Carrington Colleges Veterinary assisting program in Portland, Oregon where she obtained her certification for Veterinary Assisting, Animal Radiology and Animal CPR. She now lives in Webbers Falls with her fur babies (Amberle, Oliver and Toulouse) ,where she enjoys walks at the park and swimming in the summer. At our clinic, her passions are pedicures and dentals.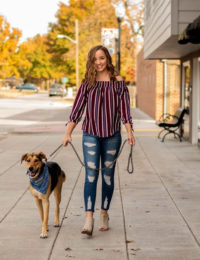 Hailee Sutton
Hailee went to Porter High School. She started her journey here in 2020. She plays key roles in anesthesia, bloodwork, radiography, and various jobs around the clinic. She has a dog named Allie and a cat named Lunar, and in her free time, she enjoys riding horses, helping out with all the cattle and animals at home, and SnapChat.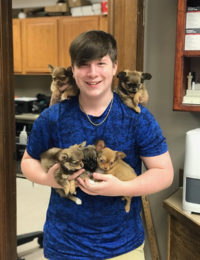 Timmy
Timmy is attending Muskogee High School currently and is planning on going to college to become a Veterinarian. He plays a key role in our practice by assisting doctors and techs, and also cleaning and keeping our patients comfortable and happy. He has 2 pets, Mittens the cat and Tony the Chihuahua. In his spare time, he loves playing video games and driving his mother crazy. (LOL)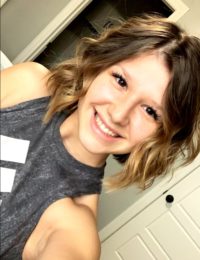 Victoria Munzenrider
She went to Muskogee High School as well as Sadler Arts Academy for Elementary. She trains for BodyBuilding in her free time and she is a Certified Personal Trainer and Nutritional Coach. Cash is her dog, and he is her whole world; he has helped her through many life challenges just by being there to give his love and puppy kisses.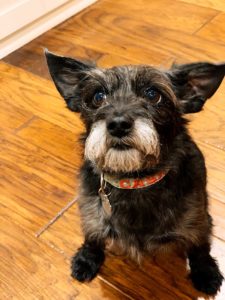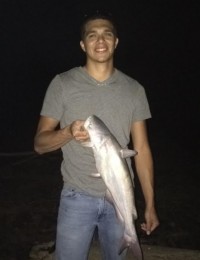 Christian Willis
Hometown: Muskogee, OK
Christian joined Honor Heights Veterinary Clinic in June of 2011. Christian plays a key role in managing the kennel area, assisting in the monitoring and after care of our surgical patients, helping with the follow-up care for our hospitalized patients, daily care and medication administration for our boarding patients and he makes sure all patients are fed, watered, walked and in clean cages at all times. Christian enjoys outdoor activities, sports and spending time with family and friends.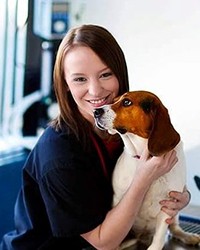 Michelle Smith
Education: Community Care College/Associates Degree of Applied Science in Veterinary Assisting
Hometown: Muskogee, OK
Pets: 2 cats KitKat and Van and 1 dog George
Michelle graduated from the Veterinary Assisting Program at Community Care College in Tulsa, Ok in 2010. Michelle joined Honor Heights Veterinary Clinic in December 2011. Along with her general technical duties, Michelle plays a key role in the monitoring and care of our surgical patients, follow-up care for some of our chronic care patients, run bloodwork and take radiographs when needed, routinely discuss patient progress with pet owners and report her findings back to the veterinarian and documenting everything into medical history each time a patient is seen. Michelle enjoys relaxing at home with her pets. She also loves to travel and, believe it or not, enjoys video games when she has a little time on her hands.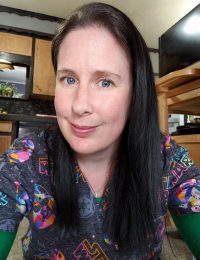 Bobbi Berry
Hometown: Muskogee, OK
Pets: 2 cats, 2 dogs, 2 birds, chickens, geese, and fish
Bobbi plays one of the most important roles here in our practice, The Receptionist.

She takes phone calls, takes payment, organizing, record keeping, orders products, and keeps food for the pets on the shelves.

The receptionist job at a veterinary clinic can get pretty tough. We are happy to have her here to take care of all the things she is so wonderfully good at.

In her spare time, she enjoys gardening, updating/working on her house, and Dad Jokes.